Peter Kearns
is an expert Amazon seller consultant based in Montana. His reputation and professionalism wasn't reflected in his old Squarespace website (and he was even embarrassed to give it out to his premier clients!). Peter needed a website that showed off how experienced he is and what services he offers to his Amazon seller clients.
Using an Amazon-inspired color palette, I designed his pages to be more modern and effective at showing his professionalism. I also created his video background and speaker reel video to let visitors see Peter in action. Another great addition for the website was his photos of himself at speaker events. So all these elements tied in to one fantastic website.
Read the full story here…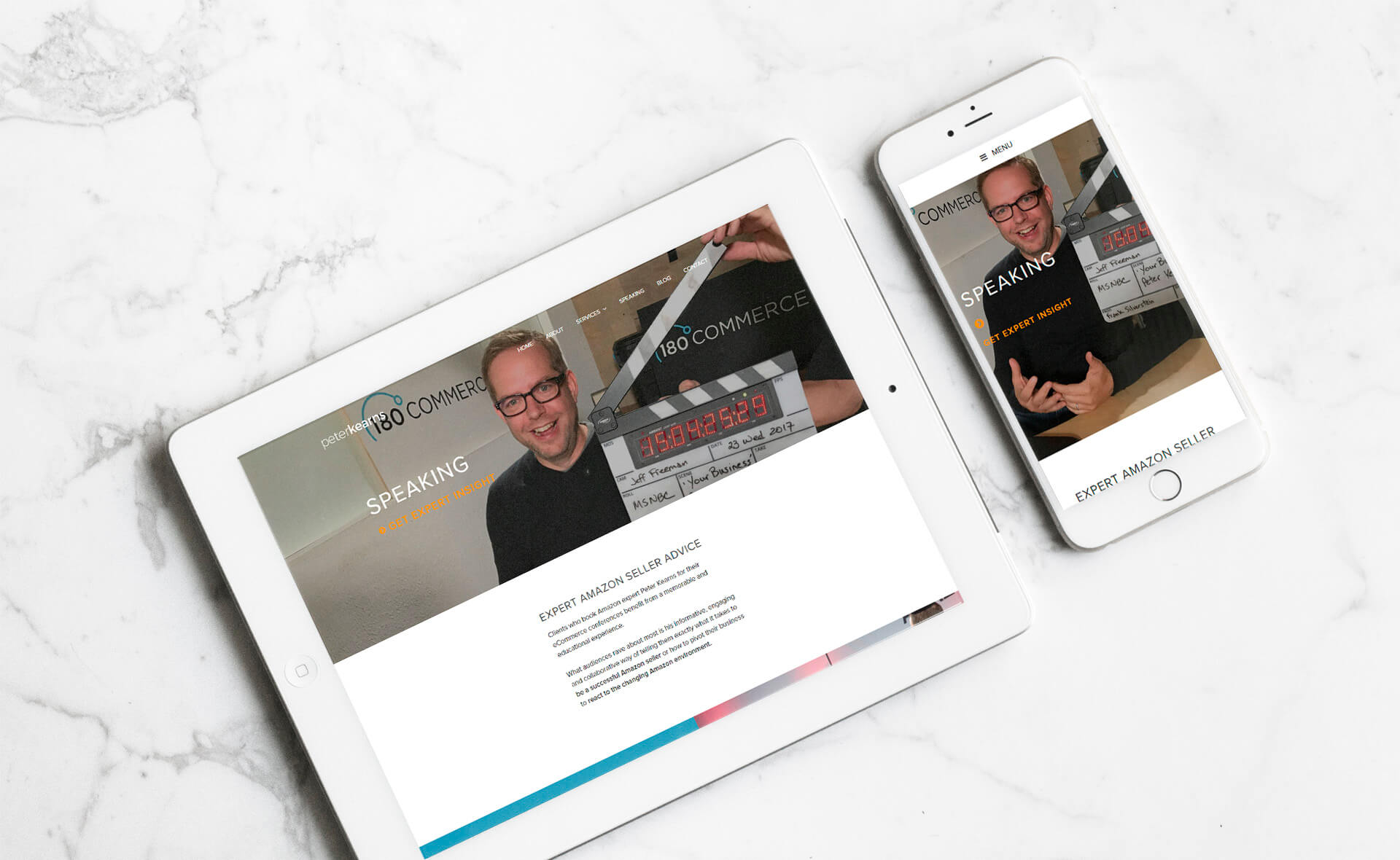 "Before my new website, I was very frustrated because I was embarrassed by my website. It did not reflect the expertise, energy and passion that my company delivers to its clients. Ali fixed all that and created something special. I was very hesitant to hire another designer that I couldn't work with face-to-face because I was unsure their level of commitment wouldn't be the same as working with someone we could review the project together. But her communication was excellent and her ability to see the project, grasp its concept and then deliver an amazing product with little direction was amazing."
Let's talk about your website.
Get clear on what you want in your business website, what might be holding you back from getting more clients online, and what your next best step is.