Cascadia Seller Solutions
Cascadia Seller Solutions
is an experienced Amazon seller consulting agency based in Seattle. While their team's resume is impressive, their website didn't match their professionalism. The main problem was that the site struggled with organizing Cascadia's extensive service offerings in a clear way for visitors, as well as looking like a professional and cohesive brand.
First, we came up with an organized page list highlighting where each service offering would be listed in terms of the where an Amazon seller would be in their selling journey. Then, I designed the site to have the colors and Pacific Northwest images evoke the brand Cascadia wanted to be. WooCommerce was used for all service products in button format, instead of having a designated shop page.
Continue reading the story…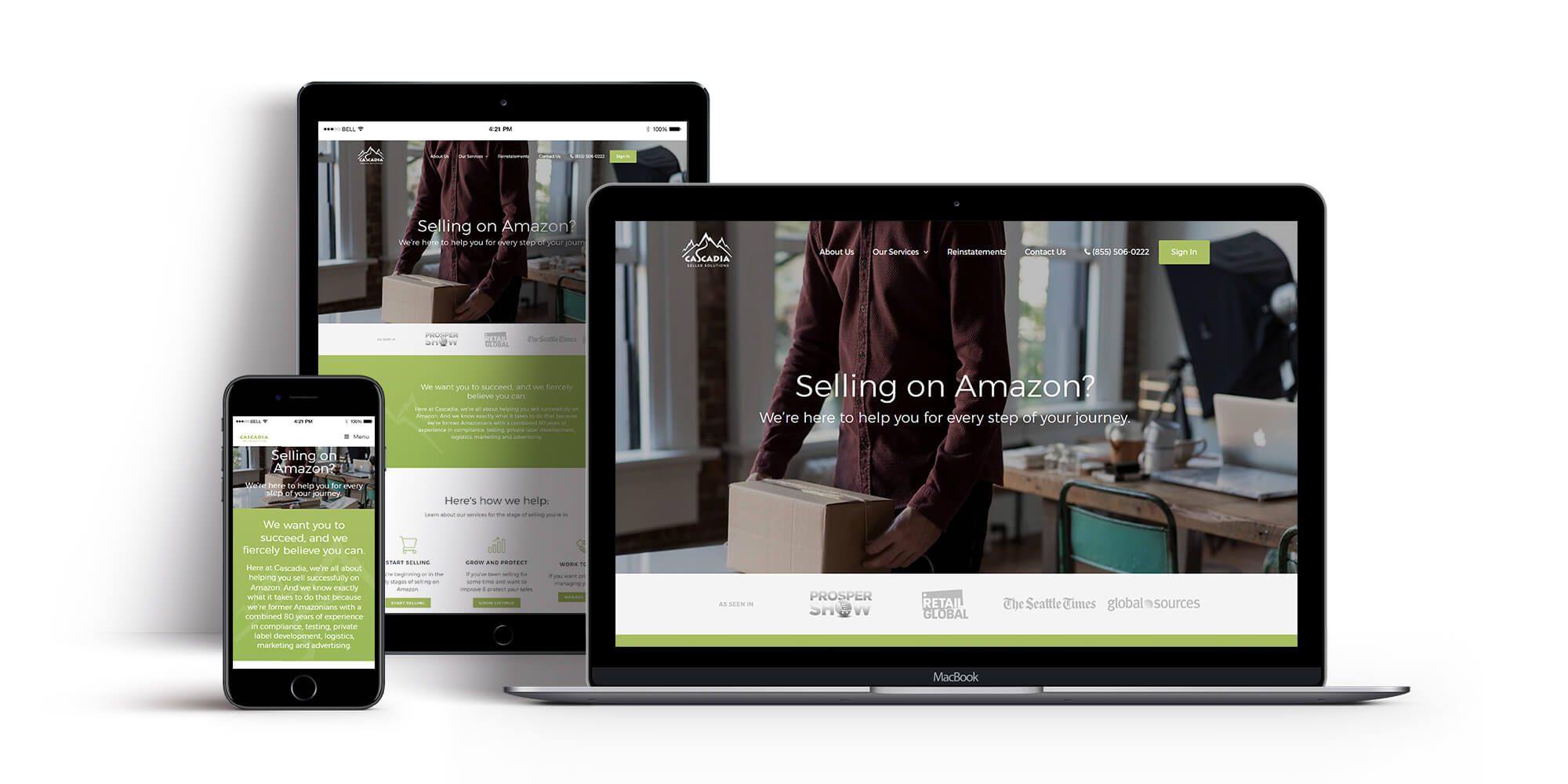 "Before, I was embarrassed about our website. I kept fretting about it because I knew it could be better at representing our business. Now, I am excited to just go to the website and poke around and just feel gleeful about such a pretty website being our flagship statement to the world. And I loved how supremely well organized you were Ali, with a positive attitude and willingness to dive in and understand my business so that the website reflected our business accurately."
Let's talk about your website.
Get clear on what you want in your business website, what might be holding you back from getting more clients online, and what your next best step is.