WEBSITE | BRAND | GRAPHICS
Gloria Rand
is a leading expert in SEO Copywriting and Social Media Marketing. Entrepreneurs and small business owners call upon her to help them overcome their biggest internet marketing challenges and create an online presence that dramatically improves their leads and sales. Gloria enjoys educating professionals about SEO and social media marketing through webinars, workshops and teleseminars. The power of what Gloria teaches has helped her clients from around the globe including North America, United Kingdom, Italy and Japan.
This brand identity design project involved a logo revision with website and graphics creation. While I retained the caricature graphic in the logo, the typeface was updated to include the "Internet Marketing Expert" subtitle. The handwriting script font was designed to reflect the writing nature of her business, as well as denoting a personal signature. The blue color was chosen in representing the calm and trust clients gain by doing business with Gloria Rand. Graphics throughout the website and social media cover photos were created in a consistent theme in line with her brand identity.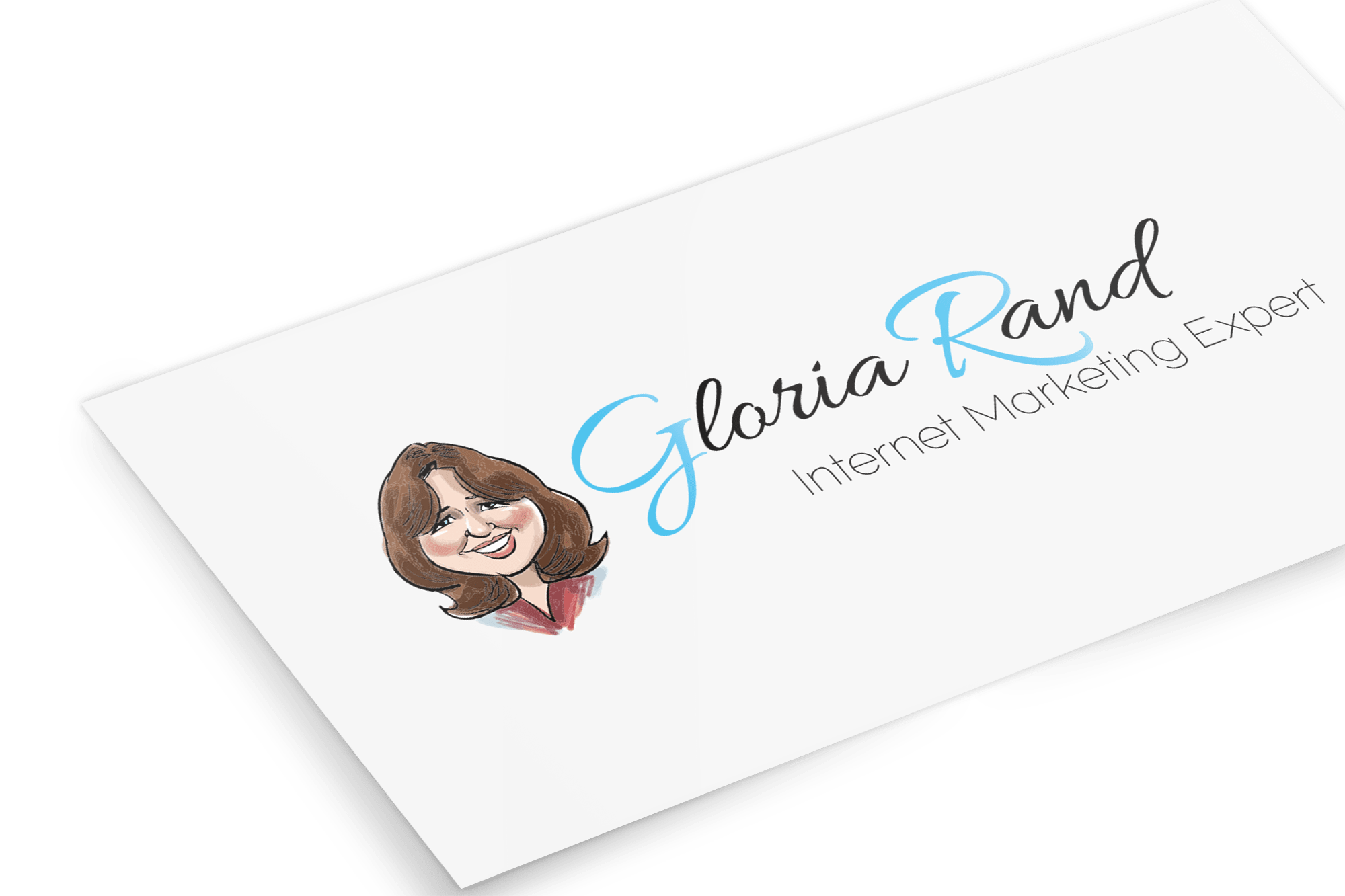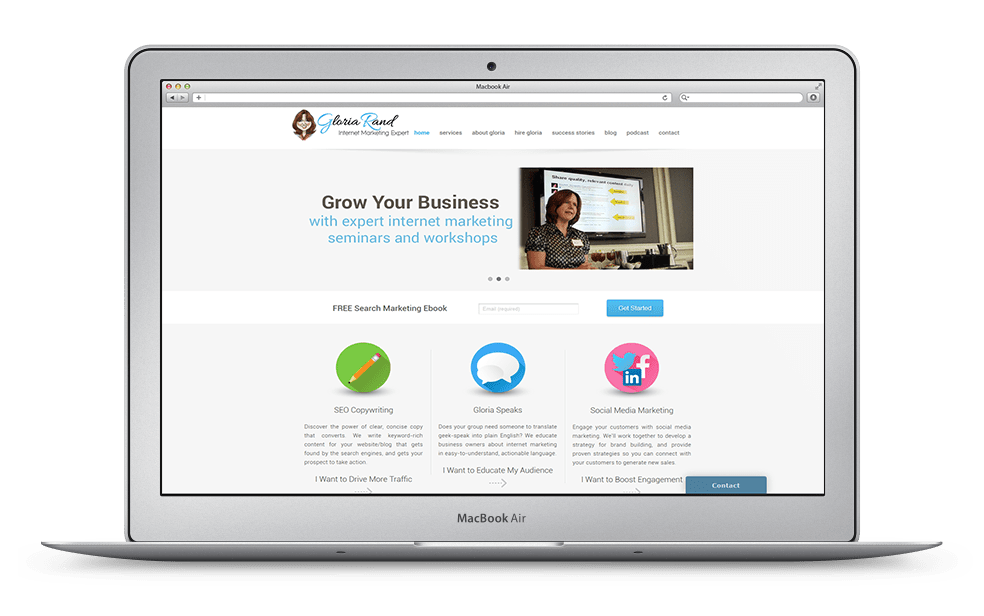 Let's talk about your website.
Get clear on what you want in your business website, what might be holding you back from getting more clients online, and what your next best step is.